"French Delights – Southern Hospitality" ™
Please contact us if you have any questions we may answer. For catering inquiries, we will return your request the next business day. There is a map below for driving and walking directions to the café. We look forward to serving you at Café M Savannah™. Thank you!
We are located on the Factor's Walk at 128 East Bay Street between River Street Inn and Ye Ole Tobacco Shop and across from Holiday Inn. If you are coming from River Street, find the Mad Hatter shop and use that River Street access ramp which has stairs that lead you up to Bay Street and then walk over one of the two crossover bridges. If you are driving, there are several pay-to-park spaces in front of the Cotton Exchange Tavern or along Emmet Park. We look forward to seeing you!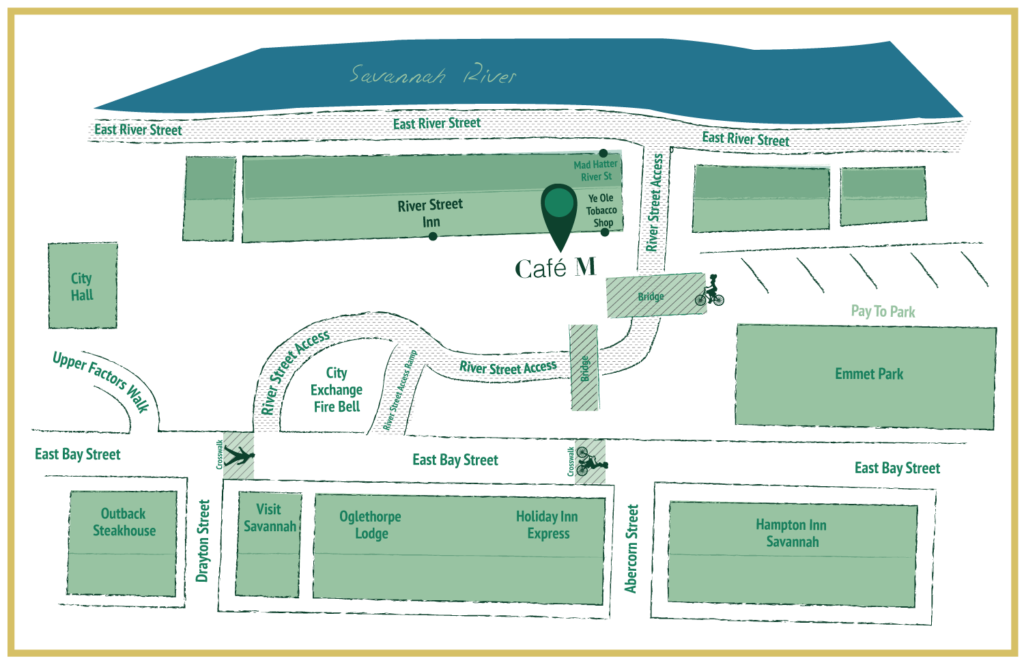 You Bring The Guests. Let Us Do The Rest.
Voted Top 10% Best Restaurants Worldwide based on reviews and ratings from Trip Advisor.